From energy companies to oil refineries to industrial manufacturers, Dow's expertise in cooling water treatment is making a difference for companies around the globe. Together with your service provider, we can help you save money, prevent problems, and manage your water resources.
Need industry-leading technologies and chemistries in water filtration, biocides and antiscalants? Dow does that.*
Looking for comprehensive water cooling system knowledge and experience? Dow does that.
Do you want global knowledge paired with local expertise in addressing water management issues? Dow does that.
*At Dow, we want to be a resource for you in learning about solutions to cooling water challenges. Be sure to continue working with your service providers, distributors and OEMs to purchase our products and benefit from their expertise.

Customer Experiences
Dow solutions are helping customers with a broad range of needs to address their cooling water challenges. See what they have to say.

Solid Biocides
Jim Heimert, APTech Group
Cooling Tower Blowdown Reuse in Gaojing Power Plant
Hear from the Experts
Dow's experts have extensive experience working with customers worldwide to optimize their cooling water operations. Learn from them.

Working with Customers to Solve Difficult Problems
Terry Williams, Dow Microbial Control

Biofilm
Judy Betancur, Dow Microbial Control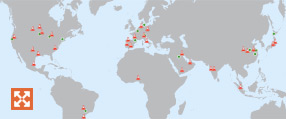 Centers of Dow Expertise
Dow's expert centers offer locally focused problem-solving and solutions in locations worldwide.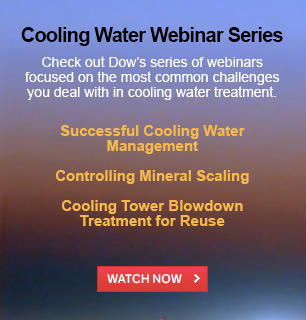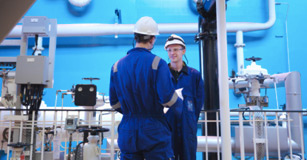 Bringing water and energy expertise together
From optimizing water management to improving refinery operations to reducing carbon footprints and more, Dow brings formidable expertise across a broad spectrum of science and engineering disciplines to create solutions that help move customers forward, profitably and sustainably.
Dow Water & Process Solutions
Dow's exceptional portfolio of products and deep expertise in water separation technologies improve businesses and lives worldwide.

Dow Microbial Solutions
As a leading provider of biocide and antimicrobial technologies, Dow plays a key role in helping protect enterprises from the effects of harmful microorganisms.