Discover the secret to successful caravan design
We share your passion for the open road – which is why we'll be packing our bags and heading off to Caravan Salon Dusseldorf later this summer!

The world's largest trade fair for motorhomes and caravans is an unrivalled opportunity to get to grips with the latest vehicle designs, try out new features and delve into the technical details.

Experts in the field know that comfortable caravanning depends on high performance core materials – and that a highly-insulated, durable body design is fundamental to enjoyable journeys and memorable vacations.

That's why the world's leading manufacturers rely on STYROFOAM™ extruded polystyrene as their core material for the walls, floors and roofs of the motorhomes and caravans they design.

Want to know why?

Come and visit Dow, the inventor of STYROFOAM™, at Caravan Salon Dusseldorf for an inside-out perspective on why effective insulation really matters in quality leisure vehicle design.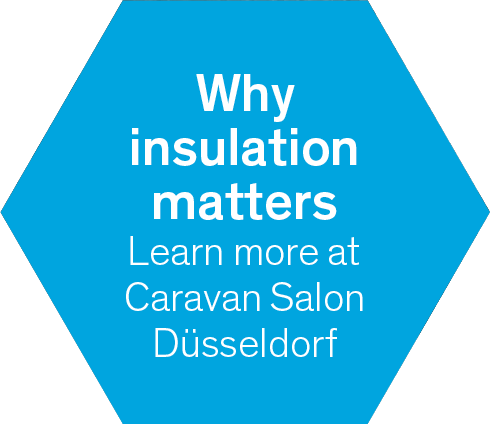 26.08.17 - 03.09.17
Hall 13, Stand D88


STYROFOAM™: the core of comfortable caravanning.